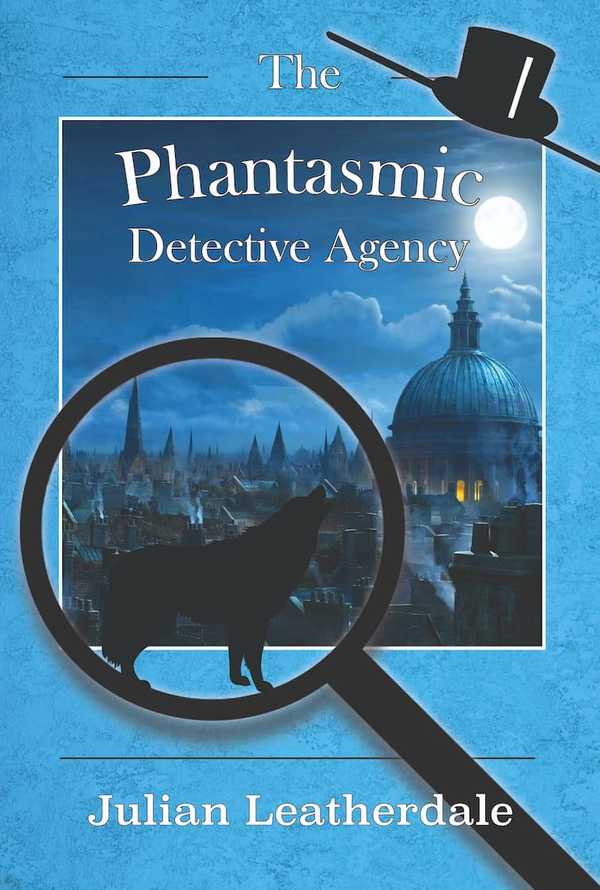 Check out the book at the publisher's site, Eagle Books.
London, Christmas Eve, 1911: the world is changing fast: giant warships, aeroplanes with bombs, spies and assassins, fear of war with Germany. And the cosy lives of teenagers Lily and Leo Keeler, who long for adventure, are about to be torn apart by secrets, espionage and monstrous creatures. When a shadow-puppet play unexpectedly releases the hungry spectre of Shadow Wolf, Lily and Leo get more adventure than they ever bargained for, as they battle the threat with their uncle Alfred, a brilliant, notorious Sherlock Holmes- like paranormal detective.
But that proves to be only the first mystery in a conspiracy that threatens the whole Keeler family, as Lily and Leo's stage magician parents vanish for real in the middle of their latest spectacular magic act. From the Royal Naval dockyards of Plymouth to the bone-stacked catacombs of Paris, Lily and Leo and their uncle must confront eerie creatures and spine-tingling danger as they are chased by a ruthless spy-ring determined to harness the dark forces of Magick as weapons of war…
The Phantasmic Detective Agency is a gripping, original fantasy adventure novel for readers 9+.
With bucketloads of colourful history, all the magic of the theatre and excitement galore, The Phantasmic Detective Agency is a cavalcade of imaginative steampunk delight!

Michael Pryor
I love this book because it is my favorite mixture of elements: tension, magic, fantasy, history and adventure. I think that Julian Leatherdale has written this book very well and the words he has used to describe the characters make me feel as if I am in their world. I could feel the tension building throughout the book and loved it as my mind tried to piece together the puzzle. It almost felt like I was one of the characters.