Leura author Julian Leatherdale's latest novel, Opal Dragonfly, is inspired by Elizabeth Bay House and the other grand villas of Sydney's Woolloomooloo.
Inspired in part by the story of the brilliant and arrogant Sir Thomas Mitchell, Surveyor-General of NSW, Leatherdale was fascinated that such a high-profile colonial official challenged a public enemy to what has been called the last gentleman's duel with pistols in Sydney in 1851.
His first novel, Palace of Tears, was published by Allen & Unwin in 2015 and HarperCollins Germany in 2016. The book was launched with lavish praise from Mark Tedeschi QC, who called it the best book he had read in a decade.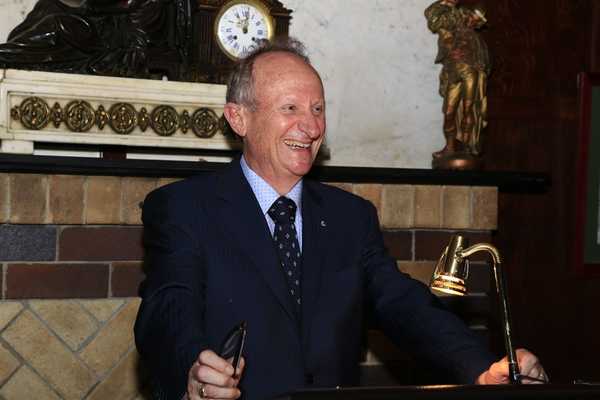 Mark Tedeschi, AM, QC (image courtesy of Julie Willis)