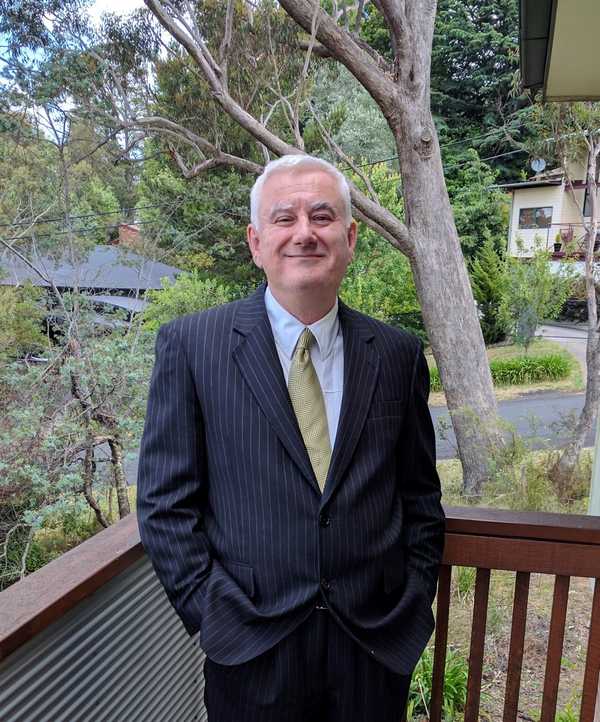 Julian Leatherdale's first love was theatre. On graduation, he wrote lyrics for four comedy cabarets and a two-act musical. In 2017, he wrote a short play A Life in Ten Meals for Blue Mountains theatre project Breaking Bread. In 2018 The Man Who Became Santa Claus was one of three plays selected to be workshop-developed and given a public performed reading by Weatherboard Theatre Inc. 
Julian discovered a passion for popular history as a staff writer, researcher and photo editor for the 16-volume Time-Life's Australians At War series in the late 1980s. He later researched and co-wrote two Film Australia-ABC documentaries Return to Sandakan (about one of the worst POW atrocities of the Pacific war) and The Forgotten Force (about the post-war occupation of Japan by Australians as part of BCOF).Both films were screened on ABC True Stories and in the UK and USA. Forgotten Force was awarded a Certificate for Creative Excellence, US International Film and TV Festival, Illinois, USA 1997; Outstanding Entry Shanghai Film Festival China 1996, and nominated Best International Documentary, Toronto Canada, 1997.
Julian was an image researcher at the State Library of New South Wales and wrote policy briefs for the NSW Premier in The Cabinet Office. He was the public relations manager for a hotel school in the Blue Mountains where he lives with his wife and two children.
His first novel Palace of Tears was published by Allen & Unwin in 2015 and HarperCollins Germany in 2016 and as an audiobook (Bolinda, 2016). His essay on the Hydro Majestic and Mark Foy was published on the Dictionary of Sydney website for the 2015 Blue Mountains Icons project.
The Opal Dragonfly, set in Elizabeth Bay House in 1850s Sydney, is his second novel was released by Allen & Unwin in March, 2018.
His third novel, Death in the Ladies' Goddess Club, set in 1930s King's Cross, was published by Allen & Unwin in 2020.
Julian passed away in April 2020, aged 59, after a difficult battle with liver cancer. We invite you to view his In Memoriam page.